Free Online Games
Support
KindGames Support
If you would like to participate in the beta evaluation of our new unreleased PC jigsaw puzzle, please send in a message about it and specify your email address in the comment text.
Click here to send us a support message
Free Online Concentration from Kind Games . com




Check out for more categories soon!!!






Instructions:
Click on any rectangle card (see game above) to uncover picture. With each play you can only turn over two cards. If the images of the two cards match then part of the hidden image is displayed.
Rules: The game goal is to match all images. Matching all images will uncover the hidden picture. Game has 12 matches.
Hint: Try to memorate as many discovered images and their places so next time you see the matching pair you'll be able to remember where you saw it and remove them with less moves.
About button: To return to game after clicking the about button, click on the image center.
Start a new game: Click on New Game button starts a new game
The game displays your time working on the game.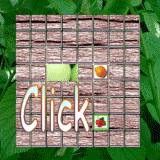 Click here to buy CompliCat Concentration PC version